Care Certificate
The Care Certificate is an identified set of standards that health and social care workers adhere to in their daily working life.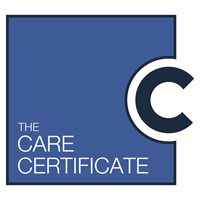 Designed with the non-regulated workforce in mind, the Care Certificate gives everyone the confidence that workers have the same introductory skills, knowledge and behaviours to provide compassionate, safe and high quality care and support.
JET Care Certificate Training enables the candidate to follow a set of course objectives that confirms both knowledge and competence
applies across health and social care
links to National Occupational Standards and units in qualifications
covers what is required to be caring, giving workers a good basis from which they can further develop their knowledge and skills.
The Care Certificate is the start of your career journey and is only one element of the training and education that will make you ready to practice within your care or support sector.  Although the Care Certificate is designed for new staff, new to care and offers this group of staff their first step on their career ladder, it is also offers opportunities for existing staff to refresh or improve their knowledge. Our Care and Support partner, Meadow Court uses this training for all new staff regardless of previous training and experience, so all staff have the same training, learning and development opportunities asnd expectations.
The Care Certificate sets out explicitly the learning outcomes, competences and standards of care that will be expected in both sectors, ensuring that you have the tools to enable you to be competent in supporting, caring and compassionate in your provision of quality care.